A peek at Janet Jackson's 3-Year-Old Son Eissa Spending Quarantine – We Love It!
Kids will definitely keep a smile on you face. Eissa's quarantine hideout is adorable.
Janet Jackson is notoriously private when it comes to her 3-year-old son. But it seems life on lockdown has inspired the mom of one to share a little more of his life with the world, starting with a close-up look at how Jackson's been keeping him (and herself!) entertained while in quarantine.
Jackson is mourning what she thought her summer plans would be, and trying to recreate a little bit of beach heaven inside to keep spirits high. Eissa is one lucky kid!
To keep son Eissa dreaming of sand and surf, Jackson helped him build an indoor playhouse to serve as his "island retreat" for the warm days ahead. "My baby and I built a lil' island retreat #IslandLife," the proud mom captioned the pic.
My baby and I built a lil' island retreat #IslandLife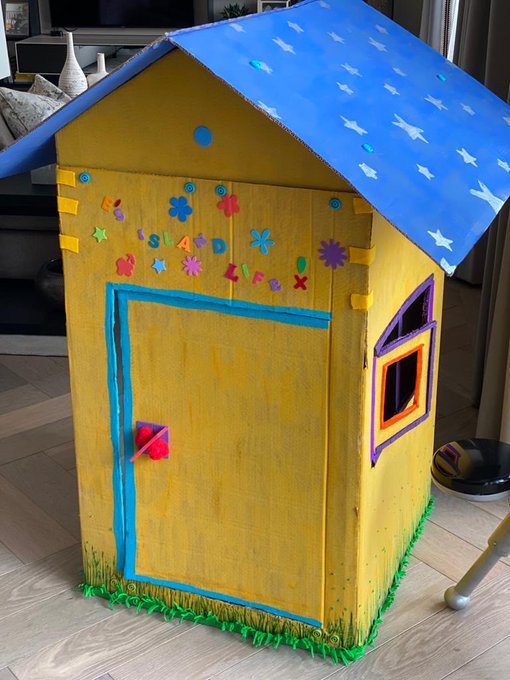 The house is adorable, and any kid's dream, with bright yellow walls, a starry blue roof, some fake grass for added effect, and — of course — a sign letting people to whom this retreat belongs. Letters spell out "E's Island Life" along the side, so if you want to hang out in the retreat, you know who to ask.
Lockdown has had all of us getting creative in ways we didn't expect, and anything that can trick kids out of their boredom with the living room is a win (hey, we're just as bored of it!). Like so many parents, Jackson is likely stressed, overwhelmed, and more than a little lost — but every so often, she's also the tiniest bit grateful she gets this time with her son.