Bernie Sanders Is All For Cardi B Running For Office
Bernie Sanders is really trying to lock in our votes! He is actually encouraging our girl Cardi B to run for political office after she expressed interest in running.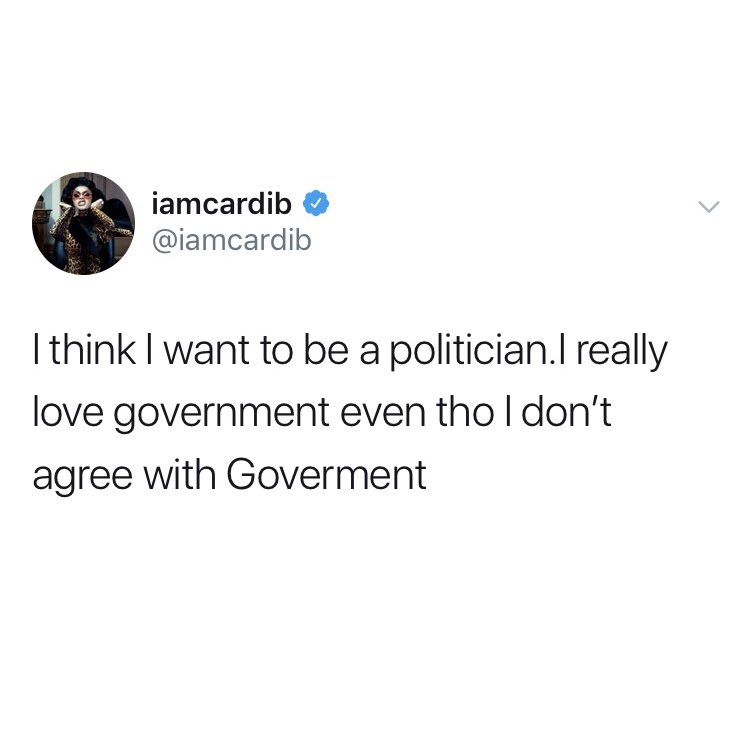 "Cardi B is deeply concerned about what's happening in the country. She knows what it's like to live in poverty and struggle, and it would be great for her to bring that experience to politics"

~Bernie Sanders
Cardi B also supports Benie Sanders. If you guys can remember back in December, she had an interview with Vogue Magazine and she spoke about him…
"People are not perfect, but he has the perfect intentions. He naturally cares about minorities. He actually cares about people getting Medicare because he knows they can't afford it. I don't feel like he's just saying these things 'cause he wants the vote"

~Cardi B
I'm with you Bernie Sanders… Cardi B should definitely run for office!