Cash Me Outside Girl (Bhad Bhabie) Is Now A Black Girl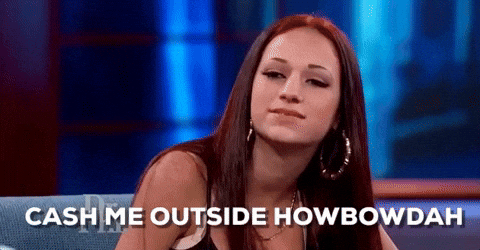 UPDATED 4/7/20
16 year-old Danielle Bregoli (better known as Bhad Bhabie – the "cash me outside" girl), is taking on a new ethnicity… She is now a black girl.
How you ask? Well Bhad Bhadie has undergone a series of procedures which were meant to change her race from white to black. and you guys are going to be shocked by the results.
She actually looks nice, but I know it's going to be a lot of people mad about this. My thing is… why do people care so much about what other people do with their lives?? If the girl wants to have darker skin (and she has the money to pay for it), let her do whatever makes her happy.
There are reports about Bhad Bhabie getting nose fillers, lip injections and even melatonin shots (injected under the skin, which stimulates the the cells to produce more melanin)! Seems pretty extreme, and I'm not sure about the health risks associated with it, but looks like they are all temporary, so if she doesn't like it… she can go back to being her normal self.
What do you guys think of her new look?
&&& (SIP ON THIS TEA) – looks like Adrien Bronner is feeling her new look! He tried to DM her, and she sent him back the Akon song (locked up)… yea, remember above I told you guys she was only 16! SMH but you didn't hear that from me.