Chris Brown's New Baby Looks Just Like Him
Okay guys, I'm a little late… but congratulations are in order for Chris Brown because he just had a new bundle of joy! A new baby boy and he named him Aeko…. & from the looks of this picture of Chris Brown as a baby & his son, they look just alike!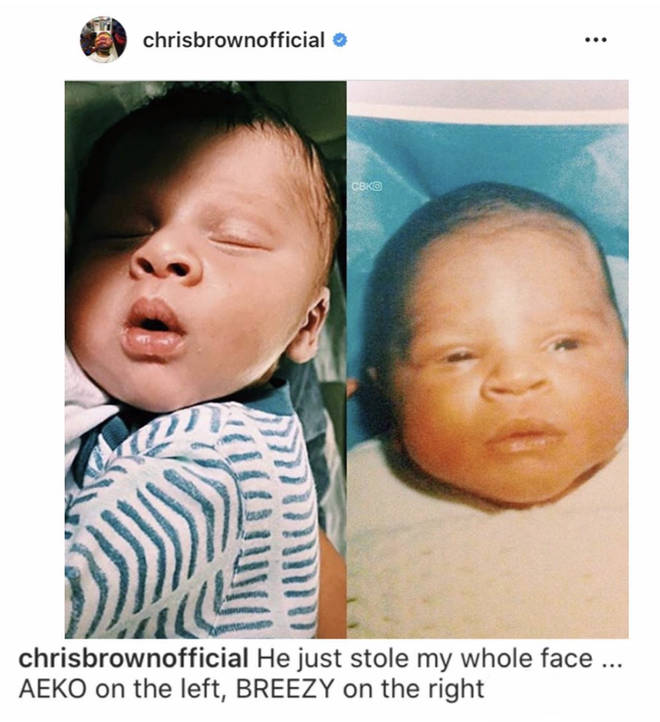 His baby momma is absolutely gorgeous… Her name is Ammika Harris & she claims to be Blasian (Black & Asian) with Cherokee blood, although according to family photos & a birth certificate posted on MTONEWS.COM … both her parents are Thai. The media claims for is saying she is half black for clout.
Back to the baby… he is just so adorable. Chris Breezy went crazy on his Instagram page, posting all kind of pictures. You can tell he is a proud pappy! Take a look below at the photos he posted.
Congratulations to you guys… he is perfect!