Financial Literacy for Low Income Famlies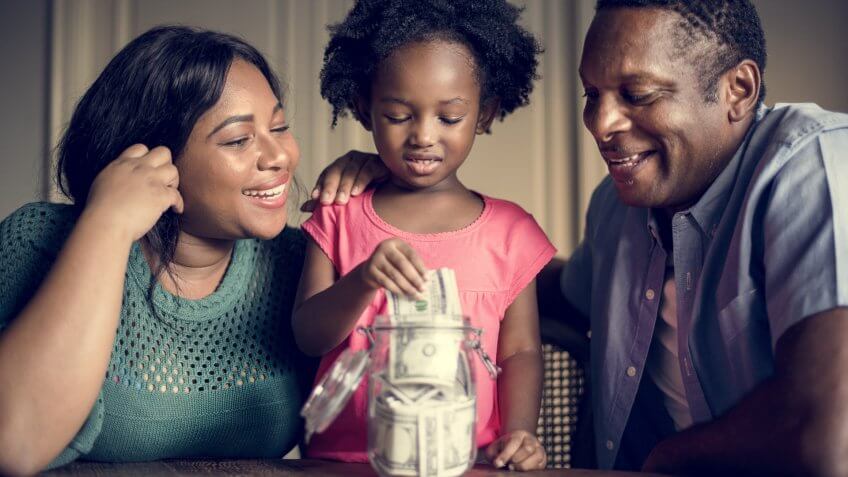 Breaking The Cycle
Teaching Our Children Financial Literacy
In low-income communities, it is common to be raised in a home where you are living from check to check. It's time to break this vicious cycle and start teaching our children about money early. Children should know the importance of saving and preparing for not only their future but the future of their own family one day. Research shows if you teach children proper habits they are more than likely to continue those habits into adulthood. Not sure where to start don't worry I'll provide the essential information needed to create activities and make learning about money fun.
Between the ages of 3-5 are great to start introducing coins such as dimes, nickels, quarters, and pennies. Teach them about each coin's value so they can become familiar with the worth of each coin. Give them small household tasks such as putting away their toys after playtime, putting their dirty clothes in the hamper, and wiping up small messes. Set an amount to payout per task and pay it to your child weekly. When you sit down with your child to payout their allowance lay the money out, let them know the total they are receiving, and explain to them why some should be saved. Make saving fun by telling them to save for a big-ticket item in the future or to watch it grow in the bank.
The best banks for savings accounts are available at credit unions in your area. Credit unions offer higher interest rates to depositors and lower rates to borrowers. Longevity at a credit union will work well for your child into adulthood. When it comes time to get a loan for a car, a home, or a personal loan they will have access to the best interest rates available.
Click here to check out Karyn's article about The Money Game which is a fun board game to help you teach your child about money. 
Money Activities for Children
Money Tic Tac Toe
Monopoly
Savings Journal
Money Apps for Smartphones
PiggyBot
Bankaroo
Saving Spree
iAllowance
Gabrielle M. Daniel
Vice President
SOS 1040 Plus, LLC
Ph: 330-836-2100
Fax: 330-319-3030
www.sos1040.com