What… Rihanna & A$AP Rocky Dating???
Updated 12/19/19 – Scroll to the bottom of this article… there is a "sex tape" and it allegedly is A$AP Rocky! Allegedly, him and the guy in the video have the same tattoo on their hand… The sex tape popped up on the popular adult film site Pornhub, and it's been seen by more than 1,000,000 people. The alleged video can be found on Pornhub, using the search terms "asap rocky" and "f*cking"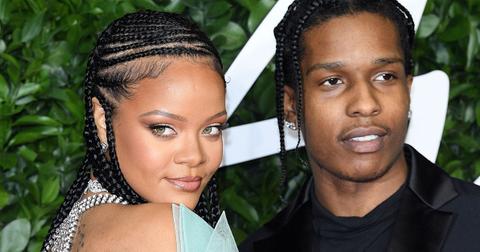 Media Take Out reported last week that there were rumors Rihanna & A$AP Rocky dating, but now they are claiming online sources have confirmed the two are definitely dating.
According to a fan's account, Rihanna and A$AP were spotted in London having a romantic dinner together. Take a look at the clip below.
Then earlier last week, the two went to the Fashion Awards in London together (A$AP was Rihanna's date). Then A$AP had a concert in Stockholm, Sweden & Rihanna flew out to support him for the show.
So how do you guys feel about this possible relationship? What happened to Rihanna's billionaire boyfriend (Hassan Jameel)? Do you guys think A$AP will be able to handle the celebrity life and schedule better, because reports from close friends said Hasan was kind of controlling.
Well if they are happy, I am happy for them! Congratulations to the both of you guys.
Graphic Content below